Sultan ul Tarikeen
Sayyid Mohammad Abdullah Shah
Madni Jilani
Sultan ul Tarikeen Sayyid Mohammad Abdullah Shah Madni Jilani was born on 29th Ramadan (Ramazan) 1186 Hijri (24th Dec, 1772 AD) in Madina. His genealogy from paternal side ultimately reaches Prophet Mohammad (pbuh) through Ghaus ul Azam Shaikh Abdul Qadir Jilani. While, his maternal genealogy reaches to Ali ibn Abi Talib through Imam Sayyid Mohammad Taqi. Sayyid Abdul Rehman Jilani Dehlvi, the spiritual guide of Sultan Bahoo, was his great grandfather. Sayyid Abdullah Shah's grandfather Sayyid Abdul Aziz initially migrated from Delhi to Baghdad in 1696. Afterwards he relocated to Madina in 1698.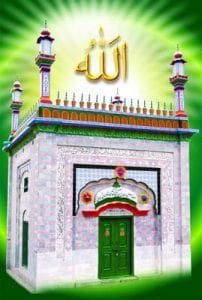 SULTAN UL TARIKEEN SAYYID ABDULLAH SHAH'S CHILDHOOD
Since childhood, he was inclined towards prayers, recitals of seclusions and had strong spiritual relationship with Allah. Hence, he had learnt the Holy Quran by heart at the age of twelve years. He had an extremely restless nature. To add, Sultan ul Tarikeen was least interested in worldly affairs. Often, his maternal grandfather Sayyid Mohammad Zaqiuddin took him along to the tomb of Prophet Mohammad. Only there he could find peace of heart.
SERVICES AT MASJID AL-NABVI
After death of his parents, he completely renounced worldly life and started living at Masjid al-Nabvi. He possessed great qualities like patience and gratitude. There, Sultan ul Tarikeen silently served and prayed for six years. Eventually, the Holy Prophet came in his dream and asked what he wanted as reward for his services. He replied that he wanted the treasure of Faqr. The Holy Prophet told him that for the treasure of Faqr he would have to go to Sultan Bahoo. When he woke up, he was surprised at this dream. Considering it strange to go to someone else while the true holder of treasure of Faqr is the Holy Prophet himself, he started serving at Masjid al-Nabvi again.
In this way, another six years passed. Then, the Holy Prophet again came in the dream of Sultan ul Tarikeen and asked the same question, the answer was again the same. Then, the Holy Prophet guided him, "For the treasure of Faqr you must go to Sultan Bahoo." He further said, "First you should go to Baghdad at the shrine of Shaikh Abdul Qadir Jilani. Thence, under his spiritual guidance you can reach Sultan Bahoo's shrine in Jhung (in India then)."
ACQUIRING THE TRUST OF FAQR FROM SULTAN BAHOO
On awakening Sultan ul Tarikeen Sayyid Abdullah Shah obeyed the order and prepared himself to go to Baghdad. Then, under the spiritual guidance of Shaikh Abdul Qadir Jilani, he travelled to the shrine of Sultan Bahoo in 1825. Immediately, Sultan Bahoo entrusted him the treasure of Faqr, hence sated him spiritually. Afterwards, he ordered Sayyid Abdullah Shah to settle in Ahmadpur, (East of Bahawalpur State) and guide the seekers of Allah. Thereafter, he spent the rest of life in guiding and persuading people on righteous path. Especially, he spread the beneficence of Ism-e-Allah Zaat in Bahawalpur. Moreover, the nawab of Bahawalpur Nawab Bahawal Khan III was a great devotee of him.
SPIRITUAL SUCCESSOR
Undoubtedly, thousands of devotees acquired the blessing of Faqr from him. However, he found the true and rightfully deserving devotee in the purest soul of Pir Mohammad Abdul Ghafoor Shah.  Thus, before his death Sultan ul Tarikeen entrusted the treasure of Faqr to Pir Mohammad Abdul Ghafoor Shah for future guidance of seekers of Allah.
TITLE OF SULTAN UL TARIKEEN
He received the title of Sultan-ul-Tarikeen from the Mohammadan Assembly. It means 'the king of renouncers' and it reflects his absolute renunciation of the world. Moreover, Madni is part of his name due to his association with Madina. Whereas, Jilani shows his relation with Shaikh Abdul Qadir Jilani.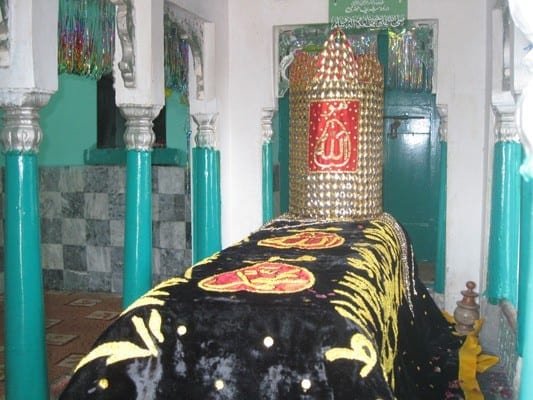 DEATH OF SULTAN UL TARIKEEN
Sayyid Abdullah Shah Madni Jilani died on 29th of Ramadan, 1276 H (20th April, 1860 AD). His shrine is in Ahmadpur East Bahawalpur (Pakistan). The death anniversary of Sultan ul Tarikeen Sayyid Abdullah Shah is held on the second Sunday of Shawal.
SULTAN UL ASHIQEEN – PRESENT SHAIKH OF SARWARI QADRI ORDER
Sultan ul Ashiqeen Sultan Mohammad Najib ur Rehman is the 31st and present Shaikh of the Sarwari Qadri order. He succeeds Sultan ul Faqr VI Sultan Mohammad Asghar Ali. Since assuming responsibility, Sultan ul Ashiqeen has taken revolutionary steps in spreading the message of Faqr. One of greatest marvel is to present an authentic biography of the Sarwari Qadri Saints. In particular, perfect spiritual guides of this order after Sultan ul Arifeem Sultan Bahoo.
In order to read complete biography of Sultan ul Tarikeen Sayyid Abdullah Shah Madni Jilani please read the books;
Author: Sultan-ul-Ashiqeen Sultan Mohammad Najib-ur-Rehman.